What is Space Battle X?

Conquer alien races, establish outposts and play with and against others. You are a pilot of a ship that can battle aliens and establish mining operations, space stations, and planetary civilizations. All of which work to increase your power and influence over the galaxy.
This game was influenced by old school 80s, 8-bit type of arcade games but with the modern twist of an ongoing interactive universe. It has elements commonly seen in early arcade games, modern MMOs (Massively Multiplayer Online games) and colony/city building browser games all wrapped up in one unique experience.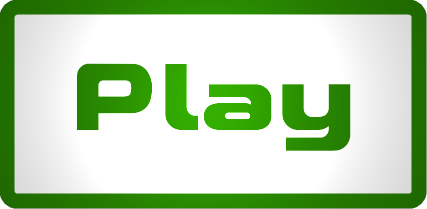 Patch Notes for Nov 20, 2022
Fixed a bug where the result of arcade games were getting recorded twice.
Patch Notes for Nov 10, 2022
Made a change to the last patch with asteroid mining. Now when it requires you to have played in the last week for the miners to continue mining... but the amount left on the asteroid is unimportant. So this will now only affect inactive players.
Changed the manufacturing screen so the background of the items made now matches the border color for the same ship slot type. It was confusing when equipping new ships to remember what items would potentially fit in each slot.
Changed the ship slot color for Nanobot Repair Modules. It was a purple that was way too close to the Power Supply Color. Now it's a dark green (green because armor is also green and nanobots fix armor - it should be dark enough to easily tell the difference between Nanobots and Armor)
Fixed a bug in Firefox where it would ignore key input after withdrawing from a storage room or asteroid.
Arcade Changes

Kills in Arcade mode now count towards quests and you get experience for them towards leveling. Quests, the Experience Bar, Achievements and Research windows are now available in Arcade mode.
Shooting Martyrs instead of colliding with them now gives triple points and they drop a 1% buff to Shields, Power, Health or Damage for the remainder of the Arcade run.
Duration of the current level is now listed.
New Arcade tab in the Achievement Window with all new achievements. You do not get credit for achievements already accomplished. You'll have to do it again. Sorry!
Patch Notes for Nov 2, 2022
Fixed a bug where typing in the search input of the market would make you leave the planet if that key was also bound to movement or a weapon.
Fixed a bug that was preventing people from completing the quest that trades Steel for Platinum.
Fixed an issue that was causing the game to sometimes load slowly, especially if you haven't logged on in a while.
Made a change to asteroids so that after the inventory of ore gets higher than what all the miners on the asteroid can mine in a week, they quit mining. If you don't regularly pick up your ore, it will no longer accumulate forever.
Made a change to the cast indicators to display better if you have weapons bound to arrow keys. It now shows an arrow, instead of ARROWLEFT, ARROWRIGHT, etc, which where overlapping each other.
Patch Notes for Oct 8, 2022
Fixed a bug with 'Fastest Arcade Time By Level' where it was always updating your level time when you played arcade. This resulted in the data being your last level time instead of your fastest level time.
Patch Notes for May 11, 2022
Fixed a bug where the Bentley Station Shipyard quest fails and leaves the quest in a state where you can't progress past it. (If the station blows up after you get it to the destination.)'
Changed requirement on a repeatable quest from killing 10,000 Befarians to a mere 5,000
Patch Notes for April 2, 2022
You can now shorten the build time of items at Bentley Station Shipyard with Black Diamonds.
You can now click on Players names on the main screen under 'Most Achievements Earned' to view their achievements.
A lot of progress has been made on Befarian Outposts. Taking over these station will be possible in the near future.
Coming Soon
Befarian Outposts
New Quests and Weapons
Guilds and Guild objectives
Multiplayer chat
New Races and Enemy Units
Multiple Arcade Modes
If you find any bugs, feel free to email me at [email protected] or contact me on social media.
Patch Notes for Mar 14, 2022
Fixed a bug where removing a weapon and leaving an empty slot on a hotkeyed slot would cause the game to lock up.
Patch Notes for Mar 6, 2022
Fixed a bug where Black Diamonds were not being collected properly when sent in the mail as tournament rewards.
Patch Notes for Feb 24, 2022
Black Diamonds are now available for purchase by clicking the diamond in the top left.
Fighter Blueprints now require that you have Bentley Station Shipyard Manufacturing unlocked.
Doubling clicking items in your inventory while the Sell Market tab is open will now automatically move that item to the sell slot.
Patch Notes for Feb 22, 2022
Added a new currency, Black Diamonds that can be used to buy items from the store. The store is accessed through the cart icon in the bottom right. Black Diamonds can be purchased with real money by clicking on the Diamond in the top left, and enemy ships can drop them.
Changed the price Fighter Blueprints when buying them with Silicon or Copper to better reflect market prices.
Edward Manning's repeatable quests will now accept items that are higher level than the item he asked for.
Fixed bug where Quantity/Level +/- buttons could get stuck while holding them down.
Adjusted Mothership health, shields and shield regen so it now scales up more slowly at higher levels. At higher levels you should no longer run into the issue where you can handle all the other ship types but just can't wear down a mothership at all.'
Tractor Beams now consume power while in use.
Patch Notes for Jan 23, 2022
Recalculated the level difficulty of repeatable quests to reflect the new difficulty of higher levels and Attendants/Mine Layers. And updated the green/yellow/red difficulty colors to better reflect this.
Fixed various memory leak issues and performance issues.
Reduced the speed that a Mine Layer can lay mines and reduced Mine Shrapnel damage.
Increased repair rate on Repair Nanobots.
3d Circuit Boards and MgB2 Super Conductors now show level information and stack sizes on their icon (and in the popup).
Marketplace tabs now show level and stacksizes (if stackable) on their icons.
Fixed a bug with the Level to 40 achievement that was requiring you to hit level 50 before it would trigger.
Motherships missiles broke in the last release and wouldn't target ships. It's been fixed and the timer has been increased and is now displayed by the motherships name so you know when to expect it.
Increased Martyr damage for Martyr higher than level 5. At higher levels they didn't scale very well and were no longer much of a threat.
Patch Notes for Jan 7, 2022
New quests and other content. (No spoilers, but this is most of the release.)
Storeroom Available and Reserved Quantities have been merged into a single Quantity. Having separate quantities just didn't add anything and it was confusing.
Reduced the cost to build Guided Missiles and Tractor Beams.
Increased Guided Missile speed, and a bunch of other Guided Missile Suprises
Added UI and button sounds.
Patch Notes for Dec 17, 2021
If you have not already learned your first blueprint for an item, recycling that item can no longer drop blueprints.
Patch Notes for Dec 12, 2021
Fixed a bug where loot would stop being added to inventory (I think anyway).
Patch Notes for Nov 25, 2021
Edward Manning opened his resource trading post on Bentley Station.
Added Molybdenum Steel Plating.
Fixed a bug where motherships run away and never come back.
Patch Notes for Nov 20, 2021
Reduced the amount of steel needed in daily steel swap quests and reduced the level requirement for Edward Mannings daily items quests (it now goes up a level every 5 times turned in instead of every turn in and maxes out at level 10 instead of level 20).
Fixed animation issues with the Bentley Shipyard quest.
Patch Notes for Nov 19, 2021
Fixed an issue where the Power Regeneration Research was only giving 1% instead of 2%.
Patch Notes for Nov 16, 2021
New quests, achievements and equipment added.
Added level indicators to items in the storeroom.
Fixed a bug where manufacturing multiple items at the same time would only apply the circuit board / super conductor bonuses to the first item.
Fixed a bug where manufacturing while having different level circuit boards / super conductors in the the storeroom would use up items from both stacks.
Fixed some stability issues while populating areas with Befarian.
Patch Notes for Nov 9, 2021
Added planet / location tracking to the minimap. Just click on a location on the big main map and it will toggle an icon on the minimap showing what direction it is in.
Adjusted the health and shields on motherships above level 6 so it won't scale as aggressively. At level 7+ we were seeing it take a really long time to take down a mothership, and in some cases (especially level 9+) even ships with good lasers couldn't outdamage the shield regeneration, although they could handle other units of the same level with no problem. The result was a standoff where neither the player nor the mothership could really win the battle until the player gave up. So now level 7+ motherships should have a more reasonable amount of health and shields. To compensate for their loss of health, they have picked up a new trick. If they don't die within 3 minutes of engaging them, they will start swapping out their weapons and after that, it won't likely end well for you.
Fixed a bug where Befarian would sometimes continually run into each other.
Fixed a bug where the quest dialog buttons weren't updating when moving items in or out of the storeroom.
Increased phaser damage so they are a more viable replacement for lasers at a lower phaser level. A level 20 Laser is now roughly equivalent to a level 5 Phaser. A level 25 Laser is similar to a level 7 Phaser. A level 30 Laser is similar to a level 8 Phaser.
Patch Notes for Nov 5, 2021
Fixed a bug where it was not showing the correct amount of blueprints to level.
Fixed an issue that was preventing the game from loading in Firefox.
Added some items to FAQ.
Patch Notes for Nov 1, 2021
Added new Research options in two new tabs.
Changed Circuit Boards and Super Conductors so they don't get as expensive when they level. Because of the number of these that can be involved in higher level items, the cost was excessive.'.
Updated the FAQ to give a better explanation of the "Level Up Chance" on Circuit Boards and Super Conductors.
Patch Notes for Oct 29, 2021
Planets and Asteroids added.
New Quests for unlocking the added features and items.
Storerooms added.
Achievements added.
Research system added for improving ship abilities.
The level of Befarians now increases the closer you are to a Befarian Outpost with higher level outposts the furthest from Celia.
Added Player levels that are required for equip higher level equipment. For existing accounts, your current level will be set as a function of the equipment on your ship.
Added asteroid mining and the ability to command a fleet of ships.
Added the ability to warp to more places than just Celia after finishing a quest.
Fixed a bug where opening mail with over 1000 items would all fit in one inventory slot.
Fixed a bug where sellers wouldn't get paid when selling things on the market.
Motherships now have more health and shields at higher levels.
Bentley Station's Shipyard now allows you to swap out equipment. (It was broken)
Performance Improvements to do with collision and proximity detection.
Added ability to pilot ships other than the starting ship.
Item popup stats boxes now will always be on top of other windows.
If you have the recycle tab open and double click and item in the inventory, it will now move that item to the recycle slot without having to drag/drop it.
The recycle tab now has multiple slots. Shift double clicking on an item will move all items of that type to the recycle tab.
Circuit Boards and Super Conductors now give appropriate bonuses to improve items that use them as components.
Rewards for repeatable quests have been increased with level difficulty.
Items now show their level in the top left corner of the icon.
Universe map window now auto adjusts it's opacity when under attack to see enemies better in map mode.
Item popups now have a lot more information.
Performance optimizations.
Numerous bug fixes and refinements.